CANImmunize Campaign
Art Direction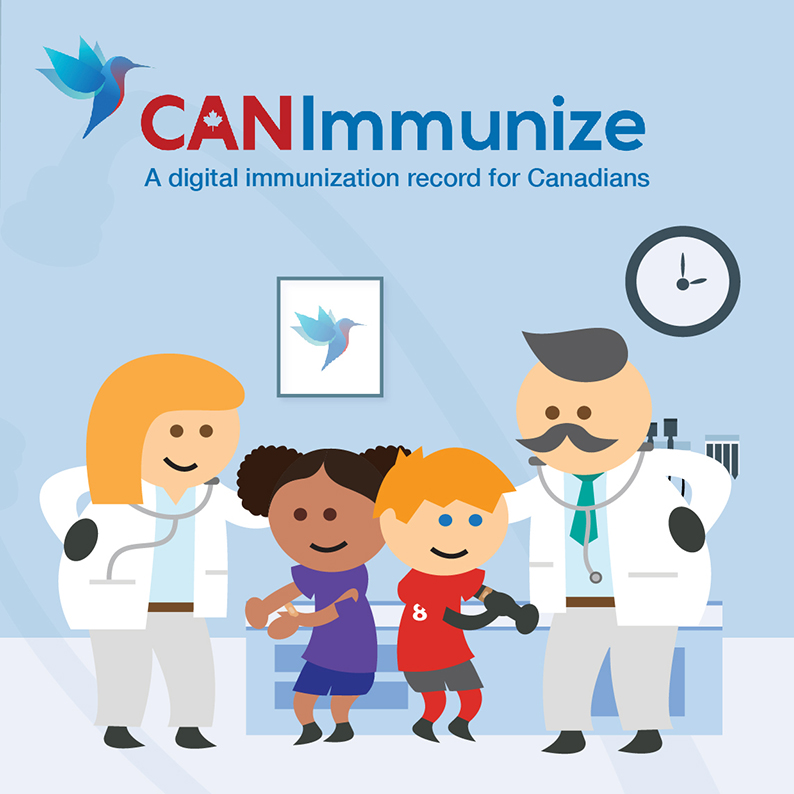 ---
mHealth Lab
The Ottawa Hospital mHealth Lab, led by Dr. Kumanan Wilson, is a team of individuals who create innovative digital tools to improve healthcare. In other words, mHealth, which stands for mobile health, is the use of mobile phones, tablets, or other wireless devices in the practice of medicine or public health. Their goal is to encourage and empower individuals to manage their own health information and to help healthcare providers deliver better care. For this reason, mHealth Lab is developing practical and easy-to-use apps for people to manage their health information. The team has developed five mobile platforms and apps that are being used and help people connect with the larger healthcare system. These apps include CANImmunize, Project Big Life, The Ottawa Rules, RecoverNow, and OkKidney.
CANImmunize App
The CANImmunize app allows Canadians to securely store and manage their family's or their own immunization records digitally. The app is a bilingual tool that can be used on the smartphone anywhere you go. Not only does it store immunization records, it also reminds users of their appointments and includes reliable information and expert advice on immunization for children and adults. Another feature includes sending alerts about serious infectious disease outbreaks to protect users against them. With this app, The Ottawa Hospital mHealth Research Team believe that is the best way for all Canadians to manage and keep record of their information.
Team Lead & Graphic Producer
Selected to be team lead of a 5-member group to create a campaign to advertise the CANImmunize App. Being the project lead and graphic producer, art direction was given to group members to ensure the success of the project. Graphic stylization and the theme of the campaign was carefully supervised in order to create an overall identity.
Showcase Poster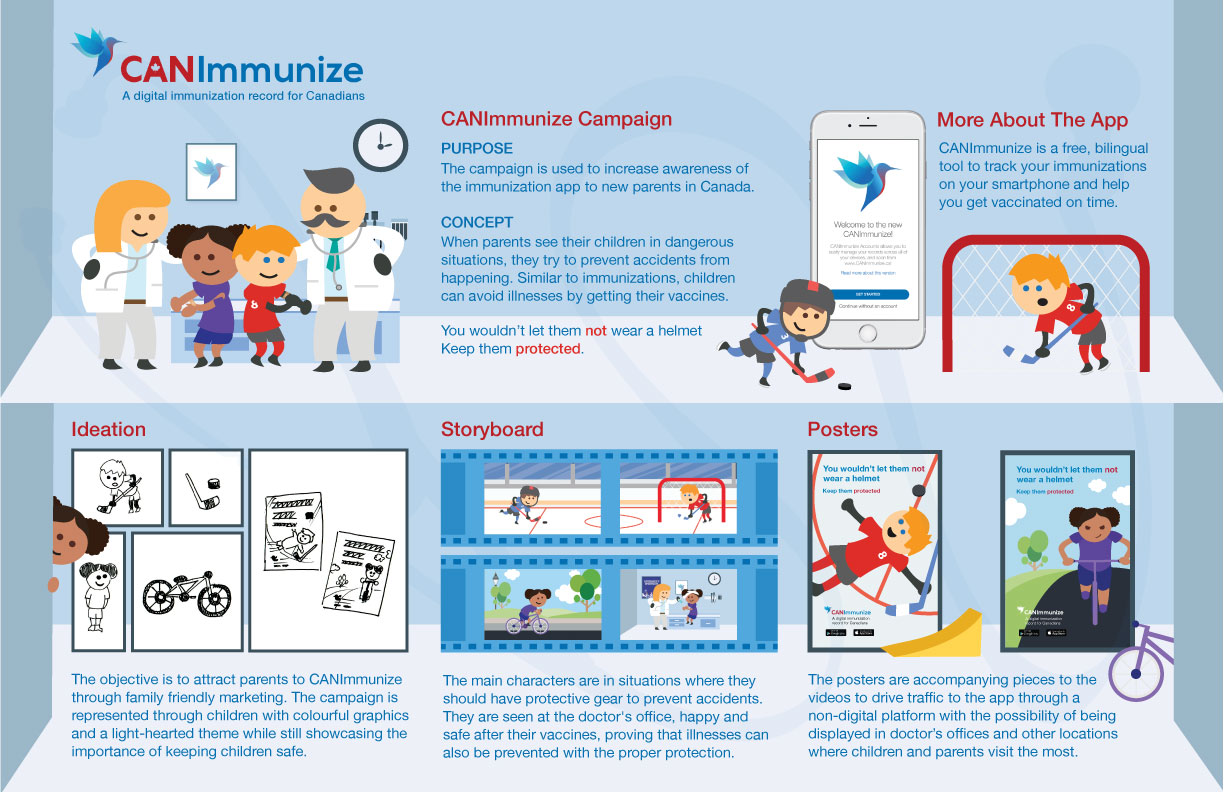 Purpose
The campaign is used to increase awareness of the immunization app to new parents in Canada.
Concept
When parents see their children in dangerous situations, they try to prevent accidents from happening. Similar to immunizations, children can avoid illnesses by getting their vaccines. Therefore, the slogan: You wouldn't let them not wear a helmet. Keep them protected.
Best in Show Award 2018
Award given by the Office of Applied Research and Innovation at Algonquin College.